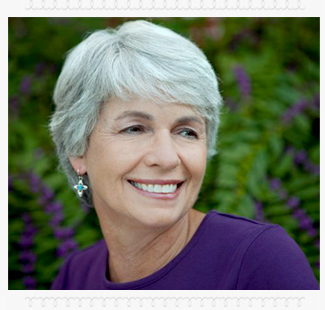 PUBLISHED WORKS
BIOGRAPHY
Rita Venable is a writer, photographer, and speaker whose much-loved subject is nature, especially butterflies. She is author of Butterflies of Tennessee (2014, Maywood Publishing).
Rita has published numerous articles and photographs in literary publications, newspapers, and magazines including American Butterflies, American Gardener, Backpacker, Discover the Outdoors, and National Wildlife Online.  She has won Excellence In Craft awards in writing and photography from the Tennessee Outdoor Writers Association and Southeastern Outdoor Press Association in multiple years and was an artist-in-residence in creative writing with the Tennessee Arts Commission for five years.
She was an assistant biologist with the Tennessee Department of Environment and Conservation conducting biological surveys in state parks and natural areas with the All Taxa Biodiversity Inventory program. She developed butterfly checklists for individual parks, led field trips, conducted training sessions for seasonal naturalists, and spoke at wildflower festivals and other state park events.
She was editor of Butterfly Gardener, a publication of the North American Butterfly Association based in Morristown, New Jersey. She most enjoys connecting people with the butterflies that live around them.
She has spoken at nature sanctuaries, regional garden expos, landscaping seminars, state parks, scientific symposiums, and nature and garden clubs. She has been a guest on "Talk of the Town [WTVF, Nashville]; "Tennessee Wild Side" and "Volunteer Gardener" [WDCN, Nashville Public Television, Nashville].
She has a bachelor's degree in Wildlife and Fisheries Science from the University of Tennessee, Knoxville and has completed coursework at Middle Tennessee State University, Murfreesboro in both Entomology and Magazine Writing and Editing.
Rita currently lives in Franklin, Tennessee with her husband, Phil, and their Labrador retriever, Argo.